Unearth What's Between You and Unleashing Your Deepest Purpose
Here's the next workshop in the series:
Uncover Your Dreams 
                Discover Your Purpose
                                Create Your Destiny  
               ~
           Unearth What's Between You and
                                           Unleashing Your Deepest Purpose
~
A daylong workshop with
Donna Thomas, Spiritual Intuitive
~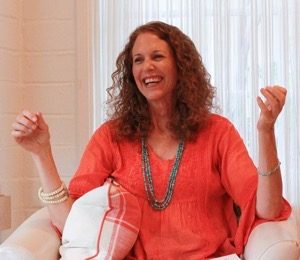 "I have attended many seminars and left feeling disappointed. I walked into this workshop and instantly felt safe and relaxed. With that environment set, I as able to allow myself to hear the full breadth of what was being offered. I went deeply into the processes like I've never done before; and as a result, a welcomed shift occurred in my life. I highly recommend this workshop!"
– SL
Do you find yourself unclear about what you're here for and what you want?
Have you ever felt blocked in pursuing what you deeply desire?
Do you sometimes sabotage yourself?
Deep down, have you wondered if the life you ache to live is actually attainable? 
 
Get clear, focused and inspired!
Become unstoppable!

Workshop #2 in this series: 
           Unearth What's Between You and
                                           Unleashing Your Deepest Purpose
In this workshop via conversation, meditation, visualization, writing, and insight from the Guiding Souls who work through Donna, you'll have the opportunity to:
Clear the slate of past disappointment and failure

Reveal limiting and disempowering beliefs you're carrying

Learn what it takes to become a conscious creator of your life

Access the strength and brilliance you have to create the life you're aching to live!
Join Donna!
Sunday, March 19, 2017, 1:00 – 6:00pm
in beautiful Temescal Canyon in the Pacific Palisades.

Cost: $89.00
To ensure your space, send Paypal payment to DonnaThomasLive@gmail.com, or contact Donna with your credit card info. (Location and workshop specifics with be sent upon registration.)
Donna M Thomas (Donna-Thomas.com) is the author of From Pebbles to Pathways: A Journey of Healing the Heart One Insight at a Time. She has explored the arenas of personal development/emotional intelligence for forty years, and spiritual awakening and healing for thirty years. For 23 years Donna has worked with people in Los Angeles (where she is based), across the the U.S., and abroad.