Are You That Kind of Man?
In answer to the wildly popular quote, Be the kind of woman that when your feet hit the ground each morning, the devil says, "Aw crap, She's up!", here is one for you men out there.
Be the kind of man that when you step out of the house each morning, the goddess Athena purrs "Now THAT'S what I'm talking about!" 
Do you want a woman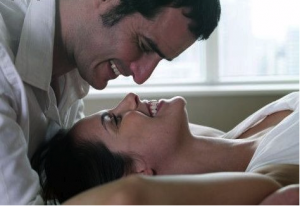 who surrenders her heart and body to you?  Then here's a clue for you!
Most of us REALLY DO value your integrity, your valor, your strength, your commitment to excellence, your intelligence, your ability to generate and maintain an income, your encouragement, your passion, your humor, and of course to be honored by you.
Think this is a tall order?  We don't!
For many females out there, there's not much sexier than a man with these qualities.  Well, these qualities and one more SUPER important talent, COMMUNICATION.  I didn't include this in the qualities, because for the most part, effective communication (which includes listening) has to be learned.  One of the biggest frustrations we woman can experience is a man who hasn't learned the talent (and doesn't have the courage) to speak what's so, and to really listen to and hear what we're saying.
One of the biggest turn-ons is a man who is confident in who he is, what he wants, and what he thinks and feels…and to have to ability to communicate it!
It's a talented man, indeed, who is able to talk with a woman, and get her to slow down her mind and help to alleviate her worries.
If you're this kind of man, we'll be absolute  putty in your hands in the bedroom.  And that's good right?!
All good to you!
Donna M Thomas
Intuitive Life Coach, Healing Conduit, Mastery Group Leader,
Author of From Pebbles to Pathways: A Journey of Healing the Heart, One Insight at a Time
–
This blog, and all my writings, are explorations into the wondrous, deep, and ever-evolving process of living, loving and growing. My intention with Pebbles for Thought is to empower and uplift, one post at a time.